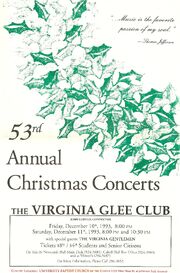 The 53rd Annual Christmas Concert of the Virginia Glee Club was performed December 10 and 11, 1993 as part of the Glee Club 1993-1994 season. Owing to renovation of Old Cabell Hall, all concerts were performed at University Baptist Church on the Corner. The director was John Liepold.
The concert featured the premiere of the Glee Club's commission of Alice Parker's setting of the Ave Maria; several movements from the Missa Ave Maria by Cristobal de Morales that was a feature of the entire 1993-1994 season; a set by the Virginia Gentlemen; and traditional Christmas favorites including "The Winter Song" and the Donald Loach arrangement of "Stille Nacht." This set of Christmas concerts also premiered the Glee Club's performance of "Betelehemu." Absent from the program was the audience singalong of "The Twelve Days of Christmas" and accompanying ceremony. The work was removed from the program because the execs felt the champagne toast and general rowdiness would be inappropriate in the church venue.
53rd Annual Christmas Concert Program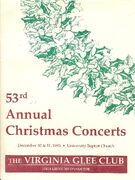 Cover  
Inside cover/ads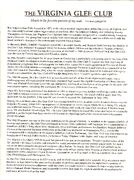 Glee Club history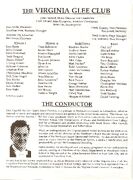 Roster and Conductor Bio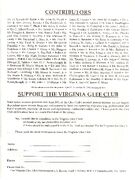 Contributors/donate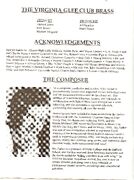 Acknowledgments/About the Composer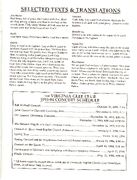 Texts/season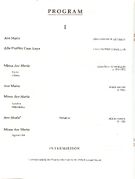 Program p. 1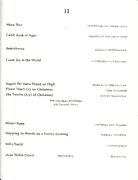 Program p. 2  
House ads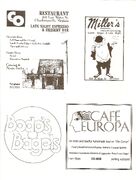 Ads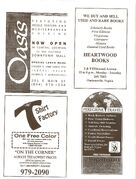 Ads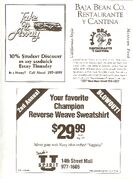 Ads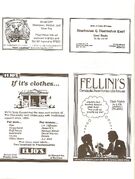 Ads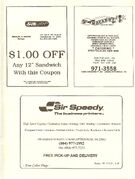 Ads  
Back cover ad 
Businesses sponsoring the concert with program advertisements included:
Rising Sun Bakery, the Pasta Warehouse, Littlejohn's Deli, Mincer's, Hot Cakes, C&O Restaurant, Miller's, Bodo's Bagels, Café Europa, Oasis, Heartwood Books, the T-Shirt Factory, Peregrine Travel, Take It Away, Baja Bean Company, Derek's U Spirit, Mane Cut, Daedalus Books, Eljos, Fellini's, Subway, Macado's, Sir Speedy, The Alumni Association Gift Shop
Community content is available under
CC-BY-SA
unless otherwise noted.