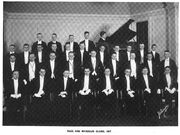 The 1916-1917 season of the Virginia Glee Club was the last season for A.L. Hall-Quest as director. The officers were Robert Gilliam Butcher, president; DeLos Thomas, Jr., vice president; Arthur Kyle Davis, Jr. , secretary; Walter Rompel, manager; and John Crump Parker, property man. George W. Swearingen was the accompanist.[1]
During this season, the Glee and Mandolin Clubs performed together as one unit. The major performance for the season was "Oh, Julius!", a musical comedy in two acts with musical interludes, performed in blackface and drag. The Alumni Bulletin reported that "While not attempting to rival the Arcadian productions, the members of the Club have reason to believe that a dramatic setting is more acceptable to the average audience than a formal concert and therefore some attention is given to the dramatic side of the work."[2]The group planned to tour throughout Virginia, with concerts scheduled in Charlottesville, Lynchburg, Roanoke, Staunton, Petersburg, and Danville.[3] At least the concert in Staunton was likely canceled because of the advent of World War I.[4]
Images from the performance of "Oh, Julius!"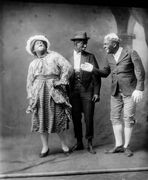 Image from "Oh, Julius!"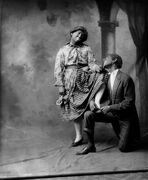 Image from "Oh, Julius!"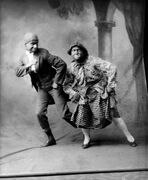 Image from "Oh, Julius!"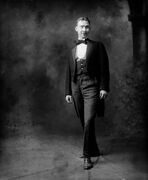 Image from "Oh, Julius!"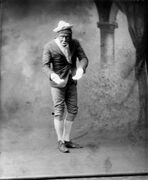 Image from "Oh, Julius!"  
This article has more context at Jarrett House North, the blog of the historian of the Virginia Glee Club Alumni and Friends Association.
Community content is available under
CC-BY-SA
unless otherwise noted.