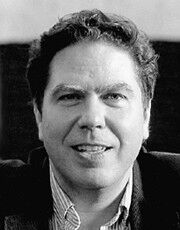 Neely Bruce (born 21 January 1944), Professor of Music and American Studies at Wesleyan University, is a composer, conductor, pianist and scholar of American music.
Bruce's undergraduate degree is from the University of Alabama at Tuscaloosa and he received his DMA from the University of Illinois at Urbana-Champaign. His principal teachers were Ben Johnson, Hubert Kessler, J. F. Goossen, Lara Hoggard, Charles Hamm, Byrnell Figler, Roy McAllister, Soulima Stravinsky and Sophia Rosoff. Bruce was one of the seven keyboard players in the 1969 premiere of John Cage's HPSCHD. He has been visiting professor and artist-in-residence at Middlebury College, Bucknell University, the University of Michigan, and at Brooklyn College. He is the chorus director for Connecticut Opera, and, with his wife Phyllis, co-director of music at South Congregational Church in Middletown, Connecticut.
He is the first pianist ever to play the entire song oeuvre of Charles Ives, which he performed with several singers as part of the Ives Vocal Marathon.
Composition
[
]
At Wesleyan University, Bruce had John Liepold as a student. Liepold later commissioned Bruce's Young T.J., a setting of ten extracts from Thomas Jefferson's Commonplace Book, as the Virginia Glee Club's commemorative piece for the the 250th anniversary of Jefferson's birth. Bruce composed the work in the shaped note style of The Sacred Harp and other early American hymn settings, in which he had been writing since the late 1980s.[1]
He also produced a new adaptation of the Brothers Grimm fairy tale Hansel and Gretel, which uses American popular music, such as rock and roll, pop, and rap.
References
[
]
↑ Bruce, Neely (2003).

Young T.J.

. Decatur, Georgia: Lux Nova Press.

 
External links
[
]