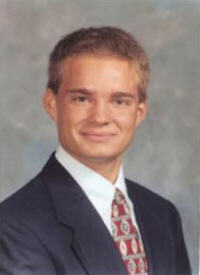 Thomas Deal, of Norfolk, Virginia, was president of the Virginia Glee Club during the Glee Club 2001-2002 and 2002-2003 seasons, also served as secretary in 2000-2001, and was also a member in 1999-2000. He is one of only four Club presidents to have served two terms (the others being Malcolm W. Gannaway, Randolph Conroy and E. Lacy Gibson), and the second after Conroy to serve two consecutive terms.
During his presidencies, he oversaw the departure of conductor Bruce Tammen, the tenure of interim conductor Burke Morton, the 2002 conductor search, the hiring and departure of Michael Slon, and the hiring of Frank Albinder as conductor.
Deal founded the Virginia Glee Club Alumni and Friends Association and served as president from 2006 to 2015, during which time the association increased the Glee Club's endowment to over a million dollars. He was awarded the Gilbert J. Sullivan Distinguished Service Award for his contributions to the Glee Club in 2016.
Gallery
[
]