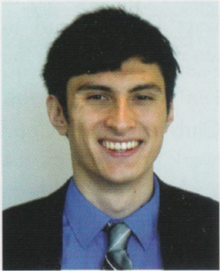 Zachary Seid was the president of the Virginia Glee Club during the Glee Club 2014-2015 season. He also served as vice president during the Glee Club 2013-2014 season. 
As president, Seid dealt with the controversy around the traditional song From Rugby Road to Vinegar Hill stemming from its inclusion in a Rolling Stone article about an alleged gang rape at Phi Kappa Psi fraternity house at the University of Virginia.[1]  Seid announced that the Glee Club would retire the song from performance for at least the remainder of the Glee Club 2014-2015 season and potentially the Glee Club 2015-2016 season; he later clarified that a vote of the membership would be called to confirm a permanent ban on performances of the song.[2]
References
Edit
Community content is available under
CC-BY-SA
unless otherwise noted.